To send Mail/SMS, navigate to the Mail / SMS Module from the link in the left panel menu.

A form for sending Mail/SMS messages will appear :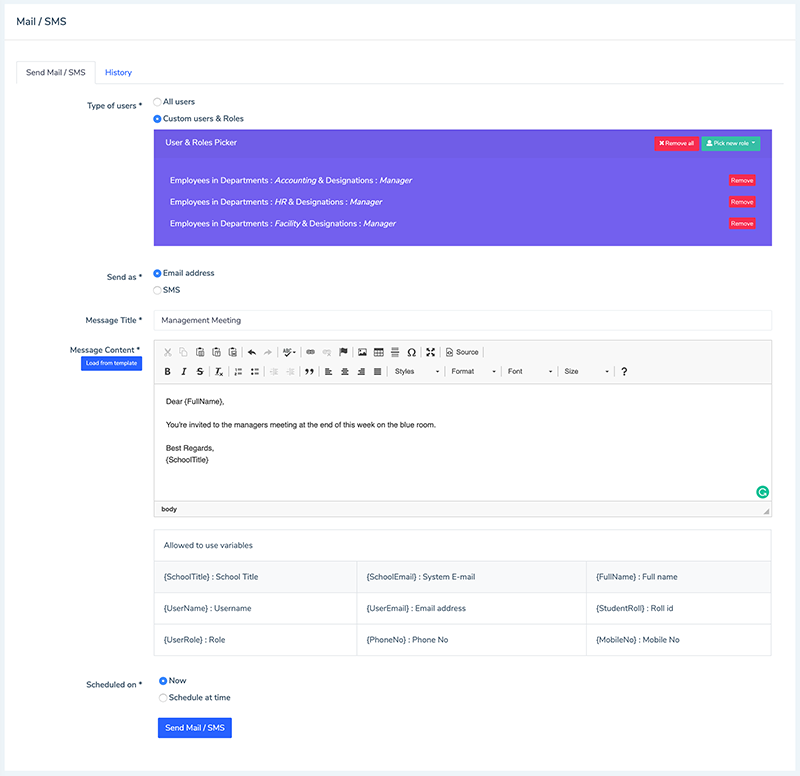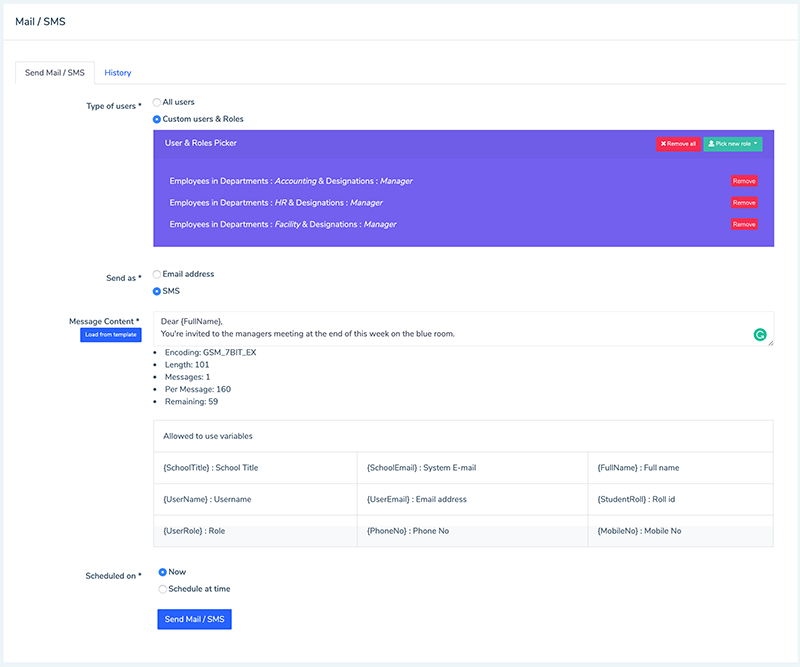 While sending, You'll be able to :
Accurately select the targetted users using the Users & Roles picker
Choose the message to be sent from any previously created templates within the Notifications Actions section
Add or alter any variables that may need to be replaced for the current run-time message sending process
Choose whether the message is to be sent immediately or at a scheduled future time.
In the case of sending an SMS message, the system will use AI to recognize SMS-Related information like

Message Encoding
Message Length
Number of Messages
Characters Per Message
Remaining character on the current message
When you complete the typing of the message details, click the 'Send Mail/SMS' button so that the system can proceed to either dispatch the message immediately or schedule it for sending to the target users at a later time.
Please Note: For SMS messages, you will have to use a SMS package/account that is available after contacting and setting up with the ExpertEase eLearning support team.