To managing the income, you begin by defining the various income categories that are applicable for your institution .
To access the income categories, you start from the Special Tasks Menu ( Top Bar ), and go to -> Income Categories.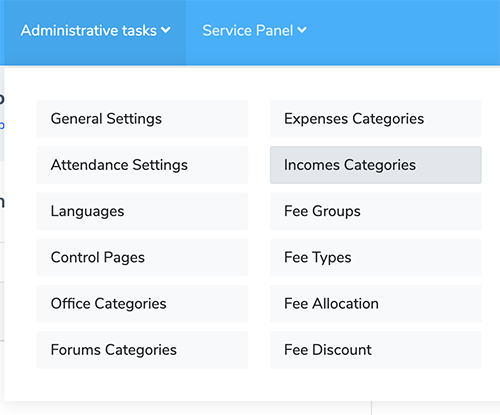 Once on the screen that appears, you'll be able to add a new category, edit, or delete a category.