Navigate to the income list on the left panel menu, and use the button labelled, 'Income'.

A page for adding income or an existing list of the institution's income will come up.

To add / Edit income, find at the top of the page, and click, a button labelled "Add Income".

If you'd like to edit a previously created expense, click on the 'Edit' button that is on the front of each list item under 'Operations' column.

On the Add/Edit page, You'll find a form for adding income to the system. 
All items marked in red are mandatory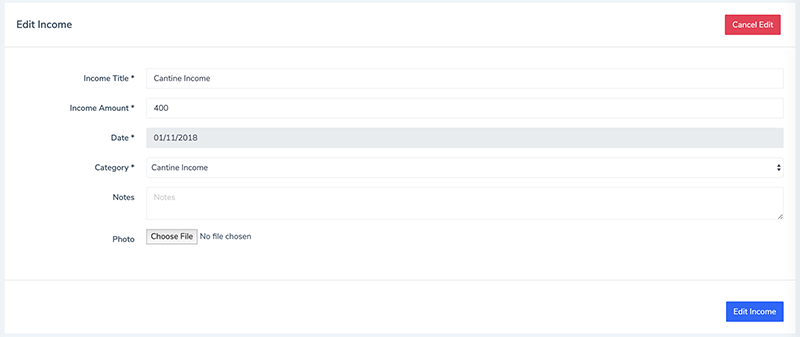 You'll be able to add notes on the income items and/or attach photos of invoices, for example, for each of the income items.
After completing the form, Press Add/Edit income to save your entry on the system.