Access the expenses list via the button labelled 'Expenses' that is on the left panel menu.

This will take you to a new page where you can click the button labelled 'Add Expense' or view a list of the expenses items that already exist on the system.

To add / Edit expenses, on the top of page, click a button labelled "Add Expense".

If you'd like to edit a previously created expense, click on the 'Edit' button that is at the front of the expense item in the Operations column.

On the Add/Edit page, complete the form for adding expenses categories.
Please Note: All items marks in red are mandatory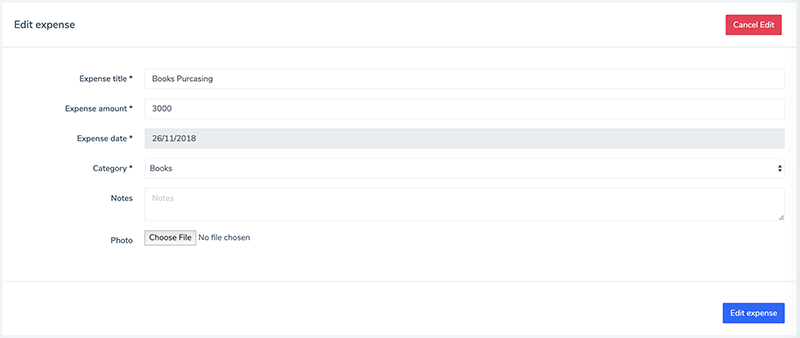 You'll be able to add notes on the expenses and/or attach photos of invoices, for example, for each of the expense items.
After completing the form, press 'Add' or 'Edit Expense' to add the entry to the system