To manage the expenses of your institution, you begin by defining the relevant expenses categories.
Access the expenses categories from the Special Tasks Menu ( Top Bar ), and navigate to -> Expenses Categories.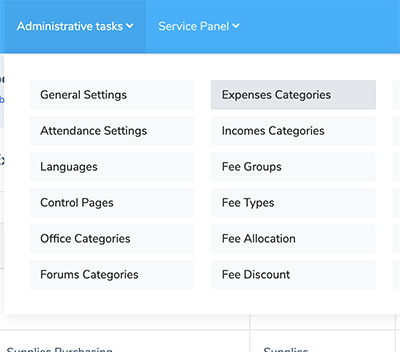 A new page or a list of existing expenses categories appears.
On this page, you'll be able to add a new category, edit, or delete as required.